I always dreamed of owning a 5* small pet hotel and this dream came true in 2015 when my husband and I opened Hawthorne bunny and small pet hotel after. This opportunity coincided with another lifelong dream of having a family and with the birth of our beautiful daughter, I was able to spend time at home and nurture our little family and our hotel.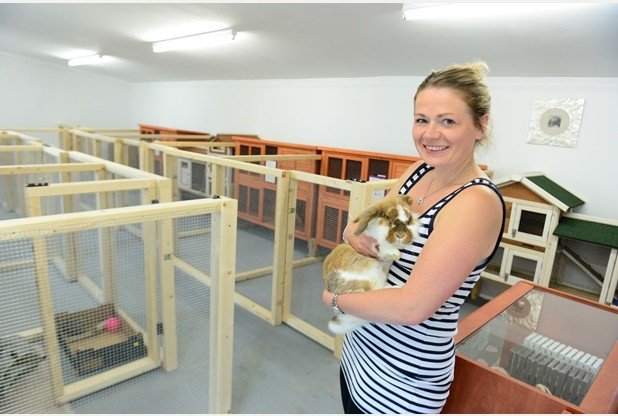 With my own bunnies I was never 100% happy with sending them to a 'boarding' location as I wanted them to not just be in a hutch but I wanted them to have the same luxury as they had at home with me; castles, carpets, beds, toys, fresh air and plenty of room. My bunnies were my family and I would only wish the best for my family – so 5* it had to be. So, my idea was born….
Having always grown up with small pets and with animals being part of my life I knew that I had time, love and attention to give to pets, along with encouragement from family and friends.
Having been a police officer for 14 years I felt that the time was right to dedicate myself to my family and the opportunity to work from home, submersing myself in all that made me happy and proud to be who I am today.
In the two years that the hotel has been running we have seen it going from strength to strength with only 5* reviews and so many wonderful and loyal customers coming back for their pets holidays. Most of my business comes from recommendations and word of mouth and we strive to listen to our customers and be the best we can.